Landon High School
Class Of 1963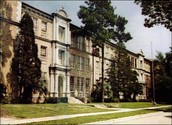 Charles Young
Profile Updated:
September 22, 2020 Yes! Attending Reunion
| | |
| --- | --- |
| Residing In | Jacksonville, FL USA |
Children
Joseph - born 1986
P.A. ~ Interventional Radiology, Pensacola, Florida
| | |
| --- | --- |
| Military Service | Army | Happy birthday. Thank you for generously funding the art in San Marco. Also, thank you for the ride home from Landon in your Cadillac when it was raining. See the 6th grade photograph under my Profile - Billy is in the front of the room on the right hand side of the teacher.
March 31, 2019
I was out walking around at the Cemetery today.
Riverside Memorial is off of Normandy Boulevard and I-295. It is an hour away from my home even when using the expressway. Nowhere near Mandarin.
I was checking out the family plot in the old Jewish Section which has grave stones dating back to 1880. It is filled with former progressives, socialists, Bolsheviks, communists, atheists, veterans, never marrieds, and people generally not associated with a particular synagogue or house of worship.
When my son married and moved away, my wife and I decided to buy two spaces in the family plot where my mother, father, grandmother, grandfather, aunts and uncles are buried all together. My grandfather was first to go. He left Poland before World War II to avoid being conscripted into the Army.
Here he is now sleeping with his fraternal brothers from the Workmen's Circle.
The family grave stones are lined standing straight and tall.
I noticed new turf had been laid not more than fifteen feet from where my plot will be.
It was Billy Silverman.
All by himself.
Perhaps there are some of his family members who will be joining him in the future. I hope so.
My wife is there now. Nearby and close.
Billy came to her for adoption advice. He wanted to adopt a child from Guatemala. She knew how to do it before it was legal. She would oversee the home study process.
Billy became a wonderful father and grandfather.
I bet he found her a ruffled dress and they are dancing the full length of heaven. The dance lessons are going to take me a little longer. Posted on: Jun 09, 2016 at 4:33 AM
Happy Birthday. I stumbled against your sculpture in San Marco while texting near the café.....I thought about you. Thanks for making the community better.

http://jacksonville.com/tu-online/stories/042402/neR_9211670.shtml#.VzSgIU0UWUl
Happy Birthday Georgia. I drove by your old house the other day and it is still standing.
I hope you had a good one! Posted on: Jan 28, 2014 at 11:42 AM
I am surprised how many people that were in my Spring Park classes graduated from Landon with me.