Landon High School
Class Of 1963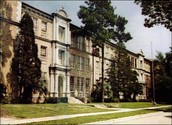 LANDON HIGH SCHOOL ~~ Class of 1963
Welcome to the LANDON High School Class Of 1963, Jacksonville, FL, web site. We are glad that you visited and please join us!
ALMA MATER
We hail thee, Alma Mater
Our praise we sing to thee.
Your standards and your honor
Will live on through time to be.
We're proud to bear your colors,
Your banner e're will fly.
And the name of dear old Landon
Will never, never die!
ANNOUNCEMENTS
•

We will be renewing the subscription for an additional five years for our class web page.

Please continue to keep your email addresses and information up to date.

•

All class reunion will be held at the Ramada Inn Mandarin on June 14th and 15th. Lunch is at noon on the 15th for $28.00.

If interested, contact Carolyn Knopf Graham at (904)724-2951.