Landon High School
Class Of 1963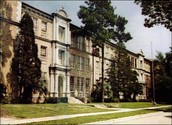 In Memory
John Gates
John passed away on March 4, at Northside Hospital in Atlanta. He had a rare form of leukemia and felt he would not live out the year. He was offered the opportunity to participate in stem cell transplant which could have extended his life by 10 years. The transplant was a success, but unfortunately he developed multiple complications two of which were cardiac arrest and renal failure. He fought so hard, but he passed away after a hard fought battle. Both his son and daughter were at his bedside. His beloved wife succeeded him death.
John enlisted in the Navy after college and upon completion of his duty, he continued to work for the government. He was well liked and respected by all who knew him.
A Celebration of Life is tentatively planned for April.